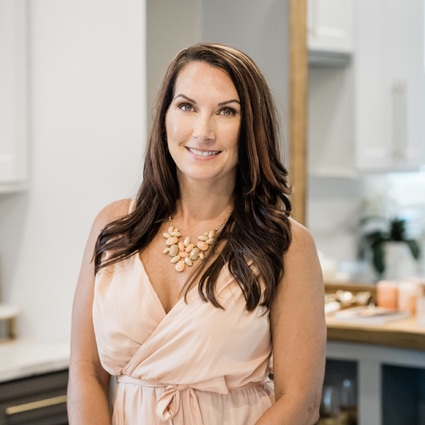 Candace Cecil
Realtor®
Chat with me live!
A little about me
and why I love real estate
Candace Cecil is an award-winning Realtor ® who's native to Central Florida and specializes in residential
property sales in the Volusia and Seminole Counties. Practicing as a licensed Realtor ® since 2007,
Candace has assisted countless first-time homebuyers, families, veterans and retirees in purchasing
beautiful homes throughout Central Florida. Candace has sold more than 250+ homes throughout
Central Florida with concentration on Volusia. Considered the Neighborhood Specialist of Saxon Woods;
she has participated in over 32 sales in this community since 2009. Candace has recently obtained her
Broker Associate License in August of 2018.
Candace is committed to ensuring that her clients receive the highest quality service in relocations,
selling and buying homes, foreclosures, short-sales, condos and for sale by owners. Her dedicated
approach and loyalty to her clients has yielded consistent results and built longstanding client relations.
"Work with a Realtor® who makes a difference!"
Holding designations from the Graduate Realtor ® Institute (GRI), Military Relocation Professional (MRP),
Seller Representative Specialist (SRS), Accredited Buyer Representative (ABR), Real Estate Negations
Expert (RENE), National Associates Commitment to Excellence Certification (C2EX); Candace has expert
knowledge of technical procedures that will ensure seamless and successful property transactions from
beginning to end.
Acknowledged for her impressive track record Candace was awarded the 2014-2019 West Volusia Honor
Society Award, 2015-2019 Florida Realtors Honor Society, 2015-2020 Circle of Excellence Member for
sales volume by the West Volusia Association of Realtors. Additionally, she was appointed as 2020
Florida Realtors District 2 Vice President, 2018 President for West Volusia Association of Realtors, 2018-
2020 National Association of Realtors Profession Standards Committee Member, 2016-2019 West
Volusia Association of Realtors Board of Director, 2014 & 2015 Chair of the Young Professional Network
of West Volusia (YPN), 2015 Chair of Member Services Committee and an active member of the
Women's Counsel of Realtors since 2015.
With being so involved with the West Volusia Association of Realtors, Candace is not your average
Realtor. She has participated in many exciting events which included meeting with legislators in
Tallahassee and Washington DC to lobby for homeownership. She has helped raise money for many
charities, although she is very passionate about charities which support our military and children.
On a personal note, Candace a native of DeBary is a mom of three children, a Staff Sargent in the US
Army, an enthusiastic All-Star cheerleader and her youngest who is active in many sports . Candace and
her family actively support community projects such as Toys for Tots, Colin's Dream Park, Children's
Cancer Foundation, rebuild of Freedom Playground and Junior Achievement. During her family time, she
enjoys attending church and spending time at the beach with family and friend.
Candace is your REALTOR selling Riverside to Beachside!