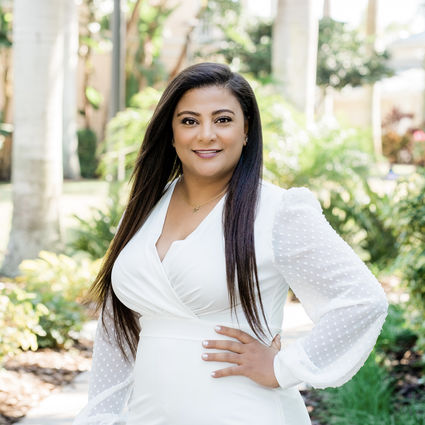 Mary Adib
Realtor®
Chat with me live!
A little about me
and why I love real estate
After living 16 years in Pennsylvania, my husband and I decided to move to the beautiful, sunshine state. I spent a lot of time looking for the perfect home and the right school for our children. I found myself enjoying it and liked learning more about the surrounding areas and what they had to offer. After graduating from college with a degree in International Studies, I decided to continue my education and obtain my real estate license.
My parents, siblings and I immigrated to the United States back in 2000 and it was difficult to communicate with people who were unfamiliar with and understood our culture, and so I'm happy to report that I'm very familiar and comfortable working with different cultures. I'm fluent with speaking, reading and writing Arabic, and worked with people from over 15 different countries.
I'm honored to be a team member of Your Homegirls with Local Living Realty Group. Throughout the year, Your Homegirls team participates in many events to help the community, such as toy drives, food drives, animal shelter fundraisers and many more.
Being a real estate agent is what I love to do because it allows me to meet and assist new people every day! I vow to use my skills to allow you to focus on your family while I take care of all details, ensuring that your real estate transaction goes without a hitch.