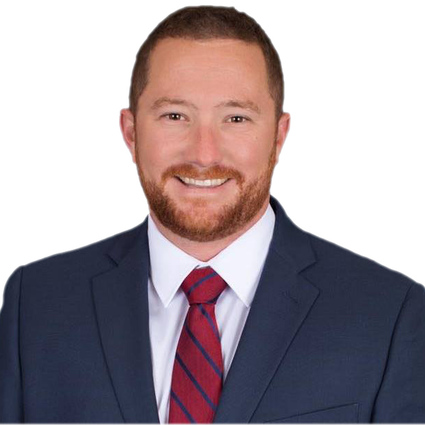 Trey Johnston
Operations Manager
A little about me
Being born and raised in New Smyrna Beach, Trey is a 4th generation native of Volusia County. After graduating High School, Trey moved to Las Vegas, Nevada to pursue a fresh outlook on life and pursue job opportunities in the booming home construction market. After a couple years working for the county doing new construction building inspection, Trey was drawn to serve his country.
He joined the United States Marine Corps in 2005 to become Network Administrator versed in Information Technology on classified network systems. During his time, he helped design and engineer Intranet infrastructure for internal use by other functions on the base. This site would assist in business process analysis and development to help many of the administrative and training/logistics systems to function more efficiently. Trey rose to the rank of Sergeant within his 5 years and was the receipt of numerous awards for his work and dedication to his field.
After his 5-year tenure was complete, Trey returned to New Smyrna to spend time with his family and go back to school for his Bachelors. He worked diligently for 23 months for his bachelor's in information technology with a focus on Business Analysis. Taking a break from school, Trey enjoyed living in his small town, and decided then to get licensed as a Real Estate agent. Having met Kerrianne and seeing her love for real estate, her passion rubbed off on Trey and he joined her to help in her business. Bringing increased data-analysis skills, Trey was able to really focus marketing efforts to ensure maximum exposure not only for Kerrianne, but all of her clients as well.
After a year off, Trey decided to return to school to obtain his Master's in Business Administration; learned advanced skills is risk management, accounting/financial analysis, and strategic positioning in all markets to ensure success. While Trey works full time in supply chain management for a global defense contractor, he also works in creating and building successful campaigns ensuring Local Living Realty Group remains a differentiated company within the local New Smyrna/Volusia County real estate market. Bringing his analytical and risk management skills, Trey ensures all marketing and advertising campaigns remain data-driven, ensuring the widest reach for the brokerage's listings. Boasting tens of thousands of unique impressions weekly on both social media and this website, Trey's role in the brokerage proves valuable.
Sharing historical stories of the area, and his knowledge of the New Smyrna area remains a favorite past time of Trey's. Make sure you say hi if you catch him in the office, or accompanying Kerrianne on showings with her client.